Economic Cooperative is a commercial and wholesale nursery production chain from
Serbia, Bosnia and Herzegovina, and North Macedonia
Standardized quality production of over 6 million fruit trees,
berry plants, grapevine, rose plants, and propagating material annually
Over 15 years of export record and completed professional orchard
and agricultural projects worldwide
We offer professional services in the nursery,
horticulture, and agricultural sector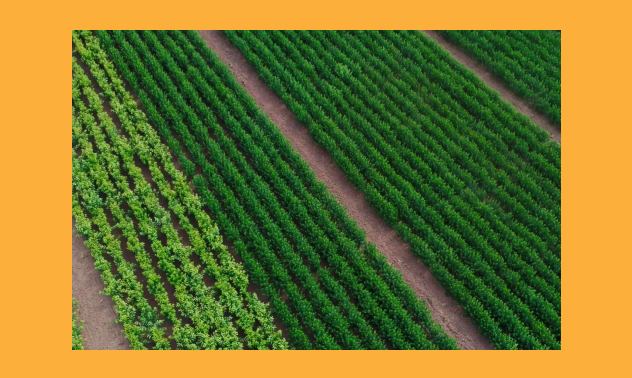 ORGANIZATION OF NURSERY PRODUCTION
Economic Cooperative produces fruit trees, berry plants, grapevine plants, rose plants, and ornamental plants. Our production also includes plant seedlings, rootstocks, and other nursery propagating materials.
We are organized as an economical and coordinated chain of plant nurseries and basic planting material with production fields based in Serbia, Bosnia and Herzegovina, and North Macedonia, where the production of all fruit trees, berry plants, grapevines, rose plants, ornamental plants, and propagating material is supervised from one place and represented by Economic Cooperative company with offices in Subotica, Serbia.
We are a controlled production process, the wholesale and export-oriented business model of standardized quality, health-certified trees, and good quality plants, reaching economic and sustainable production and market competitiveness for each planting product.
LARGE-SCALE PRODUCTION
Economic Cooperative Serbia produces more than 4 million fruit trees (standard, mini fruit plants, and apple KNIP tree / Knip-Boom trees), 1 million various berry plants, 1 million grapevine plants, and around 2 million rose plants.
The production is located on over 50 production sites and more than 200 hectares of land in Serbia, Bosnia and Herzegovina, and North Macedonia, producing around 8.000.000 plants in the form of fruit plants and ornamental plants nursery production chain, with organized management and centralized supervision.
OUR PRODUCTS AND SERVICES
WHOLESALE OF PLANTING MATERIAL
Economic Cooperative operates as a wholesale and export-oriented production of fruit trees, berry plants, rose plants, grapevine plants, ornamental plants, rootstocks, propagating material, and various other plants for professional and hobby growers. Our controlled and collaborative approach to production, as well as a long tradition in producing plants, have been a staple in our relationship with our clients that include commercial fruit producers, professional fruit growers, international wholesalers and distributors, retail trade chains, exporters, individual producers, and others in Serbia, European Union (EU), Asia, Africa and countries worldwide.
STANDARDS AND QUALITY
Fruit trees are produced as either VF (virus-free) or CAC (standard) quality trees and plants, controlled and analyzed a few times a year by the Institute for plant health. We are classing and carefully selecting trees and plants so our customers are receiving safe and certified nursery material, produced in accordance with the EU regulations, with phytosanitary, health and all other required certificates and documents that follow the production and export processes.
We invite you to visit us in our nurseries and assure yourself of the quality and
standards we provide for our customers' on the international market.
Economic Cooperative d.o.o.
Arsenija Carnojevica 12
24000 Subotica
Serbia
Mobile: +38163592408
Tel/fax: +38124559599
e-mail:
Wholesale:

Companies in cooperation with the Economic Cooperative are:
Evro-Kalem-Trade ZZ, Serbia
Max Trade International doo, Serbia
Poljoagro doo, Bosnia and Herzegovina
Rasadnik Agro Flora dooel, North Macedonia
Euro Flora eood, Bulgaria