History & Tradition
Our fruit tree and plant nurseries in Serbia and Bosnia represent a continuation of a long fruit and fruit tree growing tradition of Eastern European and Balkan region.
First records of grafting, pruning, and training of trees can be traced back to ancient civilizations of Mesopotamia, Egypt, Greece and Roman Empire. It is known that throughout history people used rootstock as the base for breeding naturally spontaneous fruit tree hybrids that could not breed from seed.
Not until XVII century came first written records for advice on various rootstocks for apple and quince fruit tree plants.
The second part of XIX century marks the start of organized production of fruit tree seedlings in nurseries around the world as well as Serbia and the whole Balkan and Eastern Europe region. In Serbia in particular, in this time the production of fruit tree plants was organized in special state institutions where every administrative part of the country had a 5 Ha fruit tree nursery which evolved into several state-controlled forms up until the middle of the 20th century.
Later on, the intensification of fruit production brought new effort to develop more efficient rootstock plants. The expectancy of new rootstock base was to control the rootstock that can maintain an efficient vigor of fruit trees and lead to denser orchards, adapt to various types of soil, to be compatible with various grafted fruit tree sorts, and to be resistant to disease and pests that are common with various fruit tree sorts.
This period saw the development of institutes and experimental fields where generations of university scholars will make their mark in Serbia fruit plants development. This period is marked with the invention of many fruit varieties of top quality and well-known name throughout orchards and fruit tree nurseries in Europe.
As a crossroad of civilizations for thousands of years, Balkan Peninsula represents today the biggest and richest centers of genetic diversity of fruit species in Europe and it is evident in our unique and rare qualities of seedlings enhancing the characteristics of fruit sorts.
Our cooperant nurseries in Serbia and Bosnia exactly represent a continuation of this production tradition and developing fruit tree nurseries with maintaining modern standards for top quality planting material.

Nursery organization
Economic Cooperative is founded in 2006, with offices in Subotica, Serbia, establishing production of fruit trees, ornamental plants, seedlings and propagating material, offering certified and healthy fruit trees, grapevine plants, berry plants, rose plants, ornamental plants and other types of plants.
We are an economical chain of producers where the production of every fruit tree, ornamental plant and propagating material is supervised from one place, therefore we are able to produce and deliver to our international customers standardized and requested quality for each planting product.
Economic Cooperative is supervising production on over 200 ha [494 acres] of nursery production sites in Serbia and Bosnia and control production of fruit trees, berry plants, grapevine plants, rose plants and ornamental plants. We have experience of over 50 years in production.
Our packing facilities and warehouses are situated in Serbia and Bosnia where the packing process, storing in the controlled environment, loading and delivering the plants to our international customers' is being realized.
Here at Economic Cooperative during the whole year, we are negotiating and selling fruit trees, berry plants, grapevine plants, rose plants, ornamental plants and more, while during autumn and spring we are realizing sales and delivering plants to our buyers.
In the arrangement with our buyers, we are delivering plants according to agreed and scheduled plan during the year.
In Economic Cooperative, you will find an organized and reliable supplier of good quality products that will satisfy you, be competitive in your market and will fulfill your buyer's needs.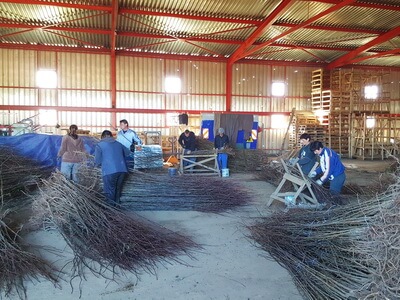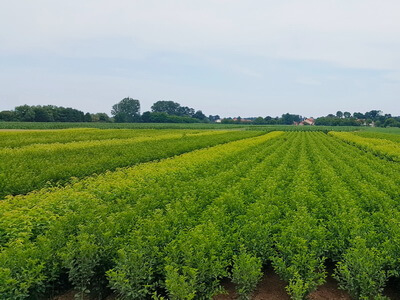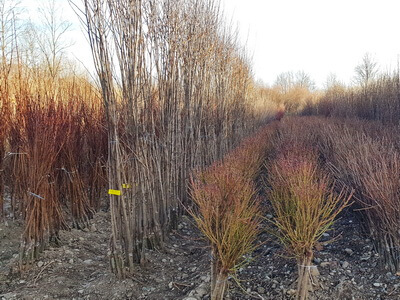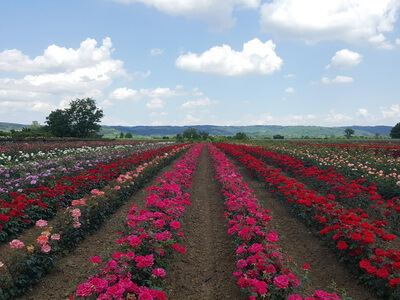 Team
We at Economic Cooperative or Econom Cop d.o.o. are a team of experienced professionals with a background in dealing with trade, sales, negotiation, documentation, logistics, distribution, and marketing in the Balkan region as well as in the EU [European Union], Asian and African markets.
Our knowledge is specific to the agricultural sector, in our East European region and also all of the regions in which we do our business. Professional experience of local and specific characteristics of regional trading allowed us to identify opportunities that can bring mutual benefit for both producers and all our customers on the international market.
The experience of our employees at Econom Cop d.o.o. is aimed to provide its customers with the products they require according to the requested specifications, necessary documentation, together with a skillful service and a personalized approach. We are skilled and inspired to support our customers thus providing best possible service all year round and any place.
In our team at Economic Cooperative Serbia, you will find a reliable partner, aware of the market and buyer's needs.
You are always welcome to visit us in our nurseries.
See the SERVICES list for details of our business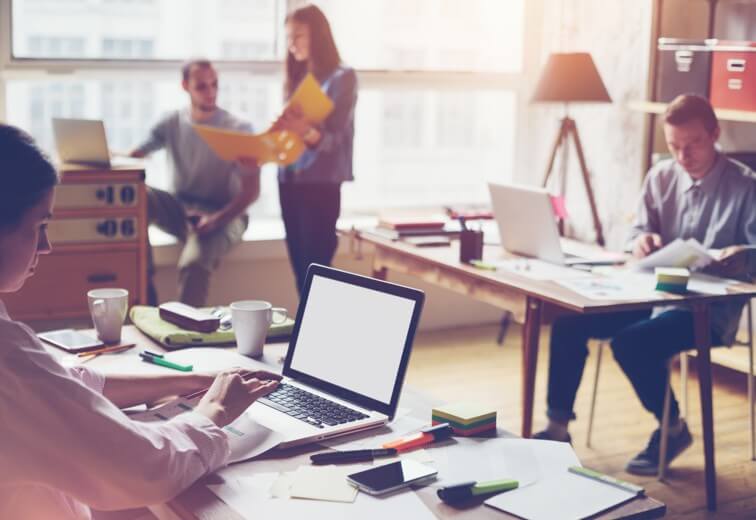 Nursery in videos